Disclaimer
The writer of this article cannot be held responsible for for any form of damages that may result from the use of the information in this article. By reading this article, the user is effectively in agreement that the writer is completely exempt from any liability. If you do not agree, then do not read this article!
:: Go to Opinions and Conclusions
---
Introduction
I have posted some video test samples I did with the Yongnuo Yn 600 Pro Led Light (the model with the 600 X daylight bead lights) and also the Wansen W 160 Portable Led Light. These lights were the cheapest I found compared to other lights that provided similar amount of led light beads.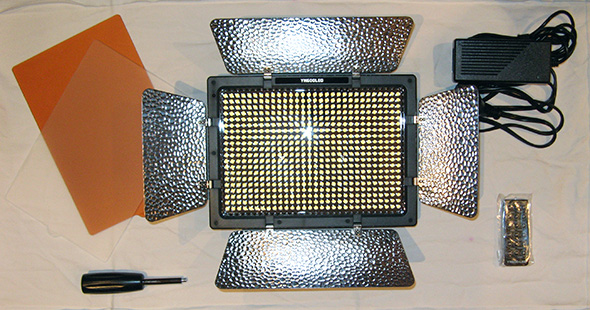 Information of the Yongnuo Yn600 Pro can be found here:
http://yn.eachshot.com/product/yongnuo-yn-600-5500k-color-temperature-led-video-light/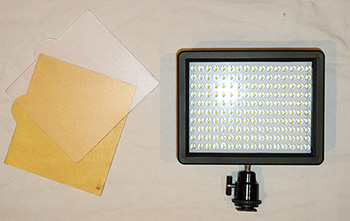 Information on the Wansen W160 Led Light can be found here:
http://www.wansenphoto.com/product/html/?113.html
These tests were done in a 4 X 3 meter room in total darkness, so all I had were these lights to light up the room for these tests. The painted walls were of a Muskrat color with a white ceiling. The DSLR camera used was a Canon 5D Mark III shooting in ALL-I 1080/25p using a Canon 50mm f1.8 version 1 lens. The Yongnuo Yn600 Pro led light was powered by an AC adaptor and the Wansen W160 was powered by 6 X AA Eneloop batteries.
:: Go to Opinions and Conclusions