There are a few ways to search for a particular article or page.
You can type in the name or part of the name of the article or page you would like to find using the 'Find an Article' panel.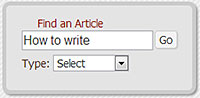 You will then need to select what type of article or page it is. If it is a page you are looking for, then select 'All Types'.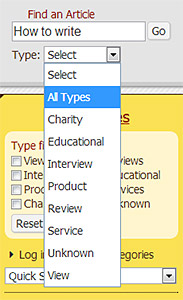 When you press 'Go', a list of all related pages or articles will be displayed in the page content area with matched search words highlighted in red.