The "Spread" button allows you to email a link of a particular page or article to one or multiple email addresses.
When you press the "Spread" button, your default email application will open.

If you are logged in, the email address to spread the page or article to will be automatically filled in with the mailing list that you have set up in your profile settings.

If you are not logged in, you will have to manually fill in the email addresses of the persons you would like to spread the page or article to. Some email applications will allow you to add your predefined mailing list in the 'From' section which will make it easier for you to spread the word.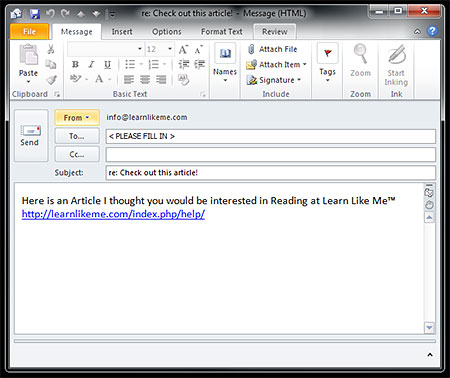 The body of the email message will automatically contain the link of the page or article you have chosen to spread and you may add or modify the message further if you like.
To complete the spread of the page or article, press 'Send' in your email application.