Introduction
Equipment Used, Roomy Interior
Clever Features
Backpack harness, Separate Raincover, Accessories Pouch 
In Use 
Internal Compartment
Zipper System
Top Handle
Stitching Issues, Conclusion
---
Stitching Issues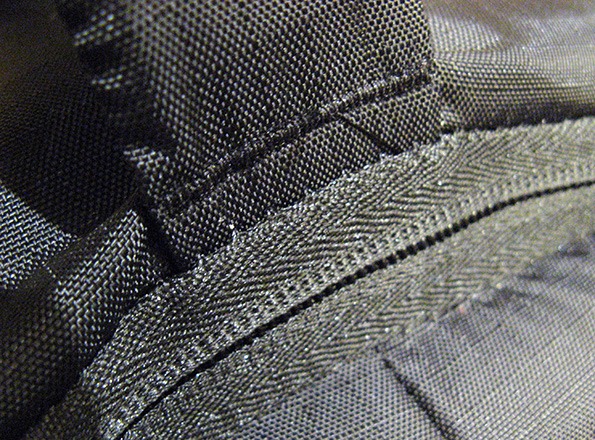 I am already observing strain on the debatable stitching in this top handle area which I have noticed in various areas of the backpack such as the body, dividers, nylon zipper tags, etc.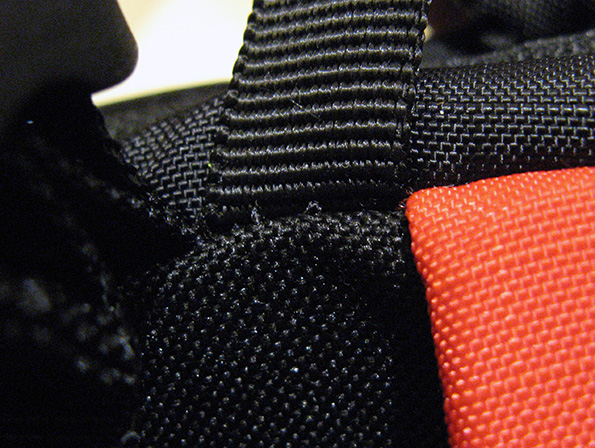 The hanging strap at the back of the backpack also shows weak stitching.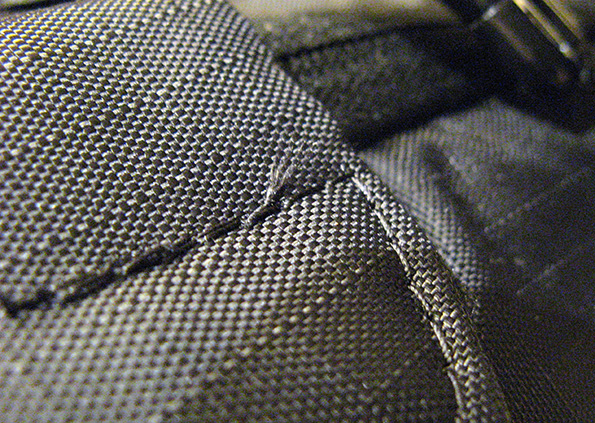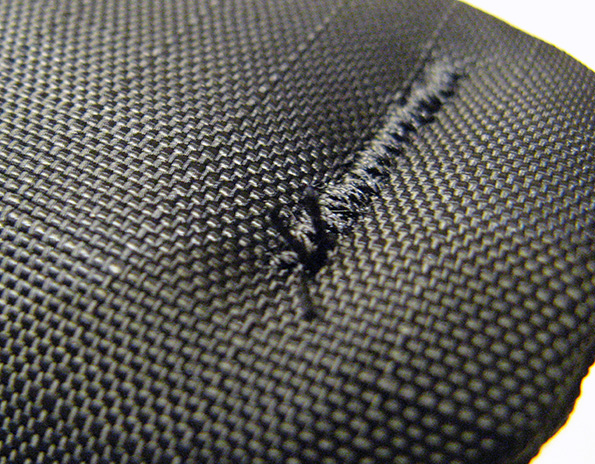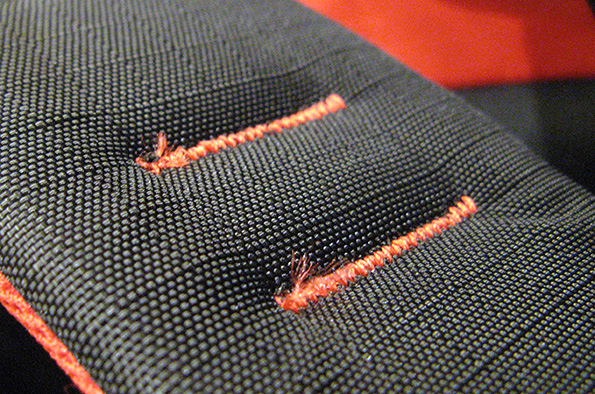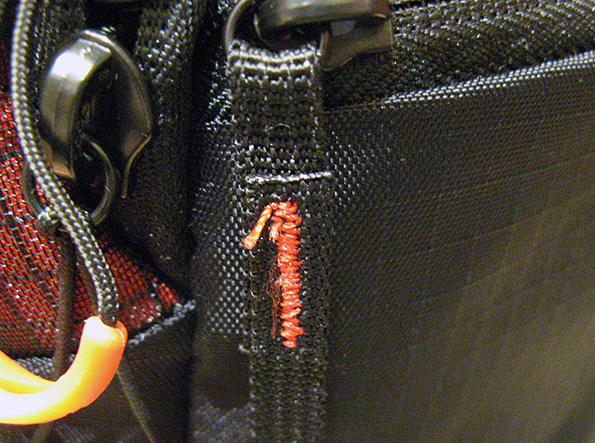 The amount of stitching issues I found with this Manfrotto backpack is in no way in comparison to the amount I found in the imitation Lowepro Protactic 450 Camera backpack I reviewed, but a backpack of this price and pedigree, should not have any to begin with especially in areas where durability is a main concern.
Conclusion
The Manfrotto 3N1-36 Pro Light Camera/Drone backpack is a good looking backpack with a good amount of room available to carry your gear. I am unable to recommend this camera backpack based on the price, design and the stitching. I think the design needs further refinement and that there are cheaper options in the market that could compete with this design, considering the weak points I have mentioned. The poor stitching issues is a disappointment coming from a company like Manfrotto! It's Australian distributor and authorised store reseller claims that this is normal Manfrotto quality.
This backpack was purchased from an authorized Manfrotto reseller here in Australia.