Disclaimer
The writer of this article cannot be held responsible for for any form of damages that may result from the use of the information in this article. By reading this article, the user is effectively in agreement that the writer is completely exempt from any liability. If you do not agree, then do not read this article!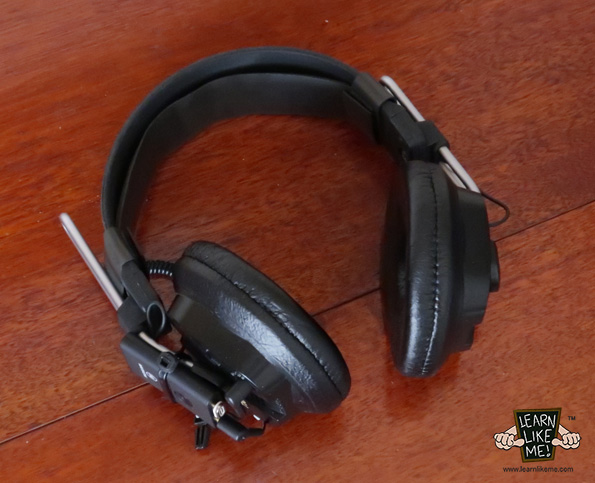 It is great to see more and more affordable low latency wireless Bluetooth headphones in the market, but if you are use to good quality sounding reference headphones, you may struggle to find any of these Bluetooth headphones meeting your standards.
It is very hard to judge the positive reviews on YouTube, as a substantial amount base their opinions on the sound quality in comparison to other headphones in the same price range. This is fair, as it would be unfair to compare them to much more expensive headphones, but the problem is, when they make claims of how great the sound quality is like, and you bring the headphones home based on their recommendation, you soon realise just how poor the quality is, based on your experience with better sounding headphones.
There are reviewers out there who do provide an honest comparison based on audiophile or reference qualities but, to be honest, I tend to ignore them, as I do prefer to hear reviewers who can convince me, how my low budget can still buy great sounding quality headphones.
I wish this were true, but if you are used to Studio Headphones, it is not hard to hear the obvious night and day differences between the Studio and cheaper Bluetooth headphones. The low noise, clarity, detail, not harsh, defined bass, extended frequencies are just some areas that differentiate the better of the groups.
After realising, that there are no cheap alternatives to headphone sound quality I am use to, and I was not willing to spend money on a Bluetooth wireless version of a Studio Headphone which did not have Apt-x-ll Low Latency (Audio Technica ATH-50x-bt). I decided that attaching a Bluetooth transceiver with Apt-x-ll Low Latency to a Studio Headphone, would be the cheaper and better alternative, as I already have studio headphones that I could use.
I was prepared to lose some sound quality going this route, as Bluetooth technology would compress the sound through its codec, but I knew that the result would still be a dramatic improvement, compared to a Bluetooth headphone that was in the price range of $100-$200.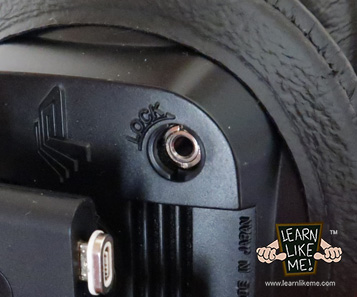 I chose the Fostex T20 Studio Headphones, the original Version, as it had a removable wired cable that attached to the headphones using a 3.5mm stereo plug. These are the older original version headphones which have been known to sound the best, for the Fostex T20 series.
I decided to pair the T20 headphones with the Muson MK1 Bluetooth Transceiver which uses Bluetooth 4.2 with Apt-x-ll Low Latency. It claims to have a battery life of around 5-7 hours but it is dependent on the output volume you are running the headphones at. With this setup, I was able to use it for Camera work, as it provided Apt-x-ll Low Latency, which is great at minimising latency issues when monitoring audio for video.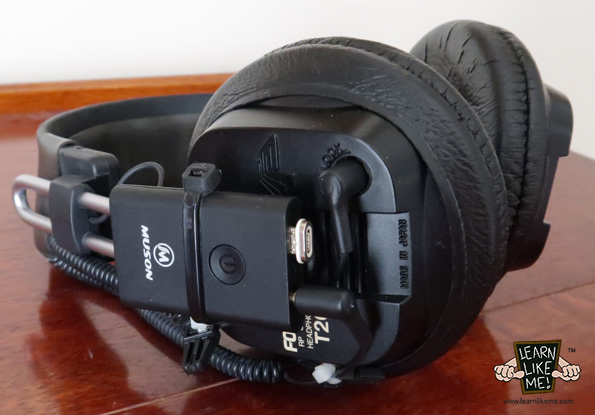 After attaching the Muson MK1 Bluetooth Adaptor, using a right angle stereo cable to the Fostex T20 Headphones, I was able hear audio once I paired it to my phone, hi-res audio player and other Bluetooth devices.
There is a dramatic difference in sound quality compared to the Mixcder E10 ANC Bluetooth headphones. The difference in clarity, detail, crisp mids, defined bass and extended frequency was obvious in the T20. It is hard to go back to the E10, once you listen to the T20 wireless.
Comparing a wired T20 to the Bluetooth version with the Muson MK1 Adaptor, I noticed a loss in fullness and the soundstage became smaller, but the Fostex T20 characteristics are still there. In my opinion, even with the sound quality loss, a modified Studio Headphone with the Muson MK1 adaptor, is still a better sounding investment, than purchasing a Bluetooth headphone in the $100-$200 price bracket.
The only advantages I would consider from Bluetooth headphones in this price range are one unit integration (Bluetooth receiver and headphones in one), a longer battery life (usually 10-30 hours), and ANC, which affects the sound quality when turned on, and reduces battery life, but it does have its use.
The Muson MK1 Bluetooth Adaptor only has approximately 5-7 hours playback time, which could be a deal breaker for those who require a full day use. I do plan to connect this direct to a battery pack if I needed longer hours.
There are other Bluetooth transceivers out there that claim to have much more time which can be another option. This may lead to a bigger Bluetooth adaptor size, which may require you to be creative with how you attach it to the headphones. I am unaware of how good these other Bluetooth Adaptors are regarding sound quality, so I would check their specs and hopefully they are accurate, and any feedback the unit may have to give you an approximate idea of what the general consensus is, about the unit.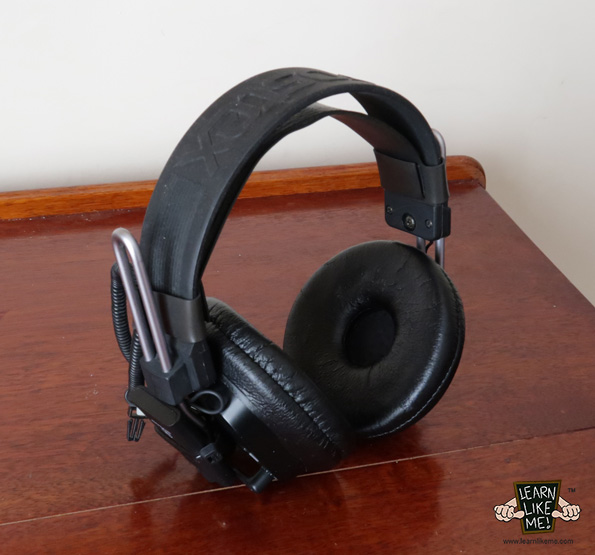 The freedom wireless provides when headphone monitoring during a video shoot is indispensable and having the ability to use your favourite and better-quality headphones in the field makes the experience much better.
The Muson MK1 Bluetooth Adaptor only cost approximately $30 AUD on Amazon and when comparing this to $100-$200 wireless Bluetooth headphones with an inferior sound compared to Studio Headphones, the savings for me, is well worth it!